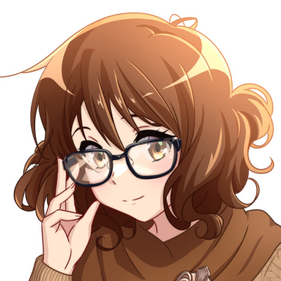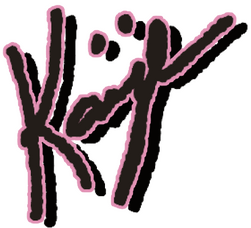 kaije's
Commissions page
---
| digital artist & illustrator |
| emote artist |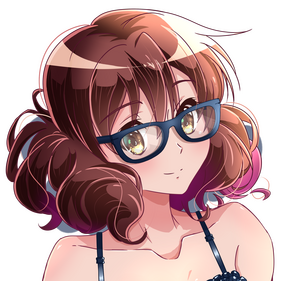 Greetings!
My name is Kaije
Welcome to my page! I like to draw cute anime girls. Sometimes lewd, sometimes not... buuuut sometimes lewd. I've not been into anime long, but have become very passionate about it. I especially enjoy slice of life, yuri, romances, and melodramas. I now even enjoy finding hidden manga gems!I keep all my anime and manga achievements tracked on AniList (link is below), along with my top 25 anime, manga, and best girls.By day I work for an ISP in the US. On my off hours I work on commissions, and stream my art to Twitch while listening to some great otaku music.I've been drawing for about 10 years total. I started when I was 10, but circumstances halted me being able to draw when I was 15. I then picked art back up about 5 years ago when I met my wife. After my father passed, I ended up turning towards drawing anime fan art.Want to commission me to bring your idea into reality? Get in touch!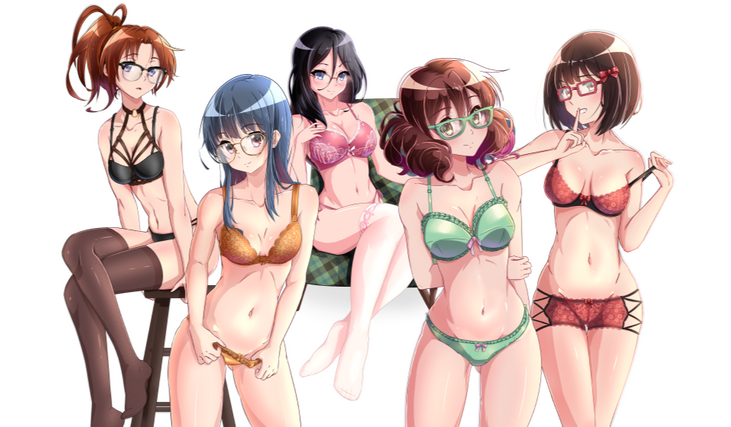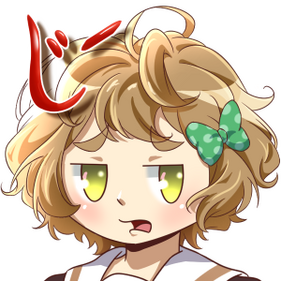 terms of service
---
These terms will give you my policies regarding usage, copyright, and refunds.
Terms are subject to change.
All sales are final, and no refunds will be made once the transaction is completed. Completed works are for personal use only unless otherwise agreed upon in writing.• I have the right to refuse any commission requests without need of an explanation
• Without the original owner's consent, I will not replicate or reproduce any copyrighted materials
• As I am creating original content, I can preserve any and all rights to the commission (e.g. distribution, reproduction, or promotions)
• The client may not edit, distribute, reproduce, claim credit of, or trace the commission
• You may not directly profit from the commission (this does not include emote commissions)
• Any large scale alterations that require a change to the line-art will be declined
• Any small-scale changes will require consultation with me within 24 hours
• Clients have permission to display the commission on any online profile granted that the watermark or signature are legible
• Rough drafts, any previews, and final drafts will be either emailed or sent via DM to whichever service the client prefersPayment
• I accept USD via PayPal only
• Client must pay in advance via invoice
• Donations/tips do not count towards a commission
• Major changes after the sketch may result in an additional chargeRefunds
• Before I send you a sketch, I will send a full refund
• Anything after the sketch will result in 50% refund
• Anything after the finished piece will result in no refund.
• PLEASE KNOW IT WILL TAKE A FEW DAYS TO PROCESS DUE TO PAYPAL. If it takes more than a few days to a week, please message meI will not draw
• Mecha
• Gore
• Furries or Animals (Animal ears/tail aka "Kemonomimi" are ok)
• Dragons
• Hentai/Intercourse (Lewd/Nude is okay)Miscellaneous
• Please consider my style before requesting a commission
• Please provide near perfect, clear, and specific references
• If you have any questions or concerns about your product, feel free to contact me through email (kaije7 at yahoo.com), Twitter (kaije7art), or Discord (Kaije#0007)"OldWinterKing Clause"
• Any commissioner that becomes rude, demanding, or aggressive forfeits their rights to a commission from me, and will NOT receive a refund.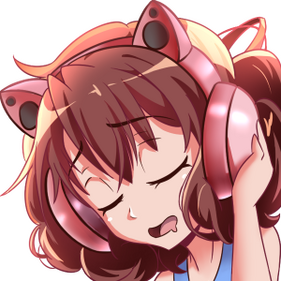 commission prices
commercial commissions are triple the listed price
---
illustration (head shot/pfp) - $130 USD
---
illustration (half-body/bust) - $180 USD
---
illustration (full body) - $255 USD
---
illustration (3-piece) - $395 USD
---
prices include a simple or no background
moderate background +$70 USD
detailed background +$150 USD
one additional character = double listed price
male characters +$35 USD each
+50% for oc's w/no or too few references
nude +$100 USD per character
rush order +$100
---
emotes - $25 USD each - 3 for $60 usd
commercial (twitch) emotes: double price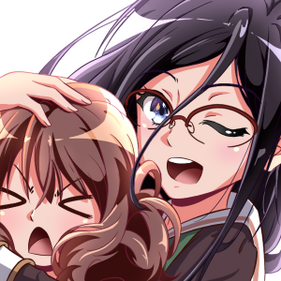 Contact
To inquire about commissioning me for your idea,
send me an Email, or join my Discord server and send me a DM
Email: kaije7 at yahoo.com
Discord: Kaije#0007
(links are down below)
---
Email Template
SUBJECT:
Commission Inquiry
BODY:
• Your PayPal Email
• Your Discord handle
• Provide any references or details that may help me with the creative process. This includes describing the pose/positioning, expressions, personalities, etc., that may help individualize the project. Any details and references may be screenshots, links, or uploads. If the request details are far too extensive and detailed, there may need to be a consultation appointment made for additional detailing along with any added fees.
• Do you agree with my terms of service?
spotify local files
| Anime | Title | Artist | OP/ED |
| --- | --- | --- | --- |
| Anohana: the flower we saw that day | aoi shiori | galileo galilei | OP |
| Anohana: the flower we saw that day | i left you | remedios | insert |
| Anohana: the flower we saw that day | secret base (10 years after version) | menma, anjo, tsurumi | ed |
| anonymous noise | Étude (w/vocal) | nino | insert |
| anthem of the heart | watashi no koe | naruse jun | insert |
| anthem of the heart | Tamago no Naka ni wa Nani ga Aru | takumi sakagami | insert |
| anthem of the heart | Kokoro ga Sakebidasu/Anata no Namae Yobu | various | insert |
| bloom into you | hectopascal | yuu & touko | ed |
| bloom into you | kimi ni furete | riko azuna | op |
| bloom into you | rise | riko azuna | insert |
| bloom into you | suki, igai no kotoba de | yuu & touko | insert |
| bokuben | never give it up | various | ed |
| clannad | dango daikazoku | chata | ed |
| clannad | megumeru | eufonius | op |
| clannad: after story | toki wo kizamu uta | lia | op |
| clannad: after story | torch | lia | ed |
| harukana receive | fly two blue | haruka & kanata | op |
| how not to summon a demon lord | saiaku na hi demo anata ga suki | yu serizawa | ed |
| kaguya-sama: love is war | chikatto chika chika | chika fujiwara | ed2 |
| kaguya-sama: love is war | love dramatic | masayuki suzuki | op |
| a place further than the universe | the girls are alright! | saya | op |
| a place further than the universe | Haruka Tooku | saya | insert |
| a place further than the universe | koko kara, koko kara | various | ed |
| a place further than the universe | mata ne | saya | insert |
| a place further than the universe | one step | various | insert |
| a place further than the universe | Sora Wo Miagete | saya | insert |
| Rascal Does Not Dream... | BABY! | Sweet Bullet | Insert |
| Rascal Does Not Dream... | fukashigi no karte | various | ed |
| sao | ignite | eir aoi | op3 |
| sao | innocence | eir aoi | op2 |
| sao: gun gale online | to see the future | karen kohirumaki | ed |
| scum's wish | heikousen | sayuri | ed |
| sound! euphonium | tutti! | kitauji quartet | ed1 |
| tada-kun never falls in love | Otomodachi Film | masayoshi ooishi | op |
| Your Lie in April | hikaru nara | goose house | op1 |
| Your Lie in April | kirameki | wacci | ed1 |
| Your Lie in April | nanairo symphony | coalamode. | op2 |
| Your Lie in April | Orange | 7!! | ED2 |
spotify local files
| Anime | Title | Artist | OP/ED |
| --- | --- | --- | --- |
| clannad | nagisa | key sounds label | ost |
| clannad | the palm of a tiny hand | key sounds label | ost |
| a place further than the universe | koko kara, koko kara (acoustic) | ost | ost |
| a place further than the universe | the girls are alright! (piano) | ost | ost |
| sound! euphonium | ai wo mitsuketa basho | matsuda akito | ost |
| sound! euphonium | ishiki no houga | matsuda akito | ost |
| sound! euphonium | from the new world-symphony no.9 | dvorak/reina kousaka | ost |
| sound! euphonium | mikazuki no mai | matsuda akito | ost |
| sound! euphonium | provence no kaze | matsuda akito | ost |
| sound! euphonium | samba de loves you | matsuda akito | ost |
| sound! euphonium | hibike! euphonium | various | ost |
| violet evergarden | always watching over you | evan call | ost |